6m Aux-In Cable & Single Brush Wallplate Kit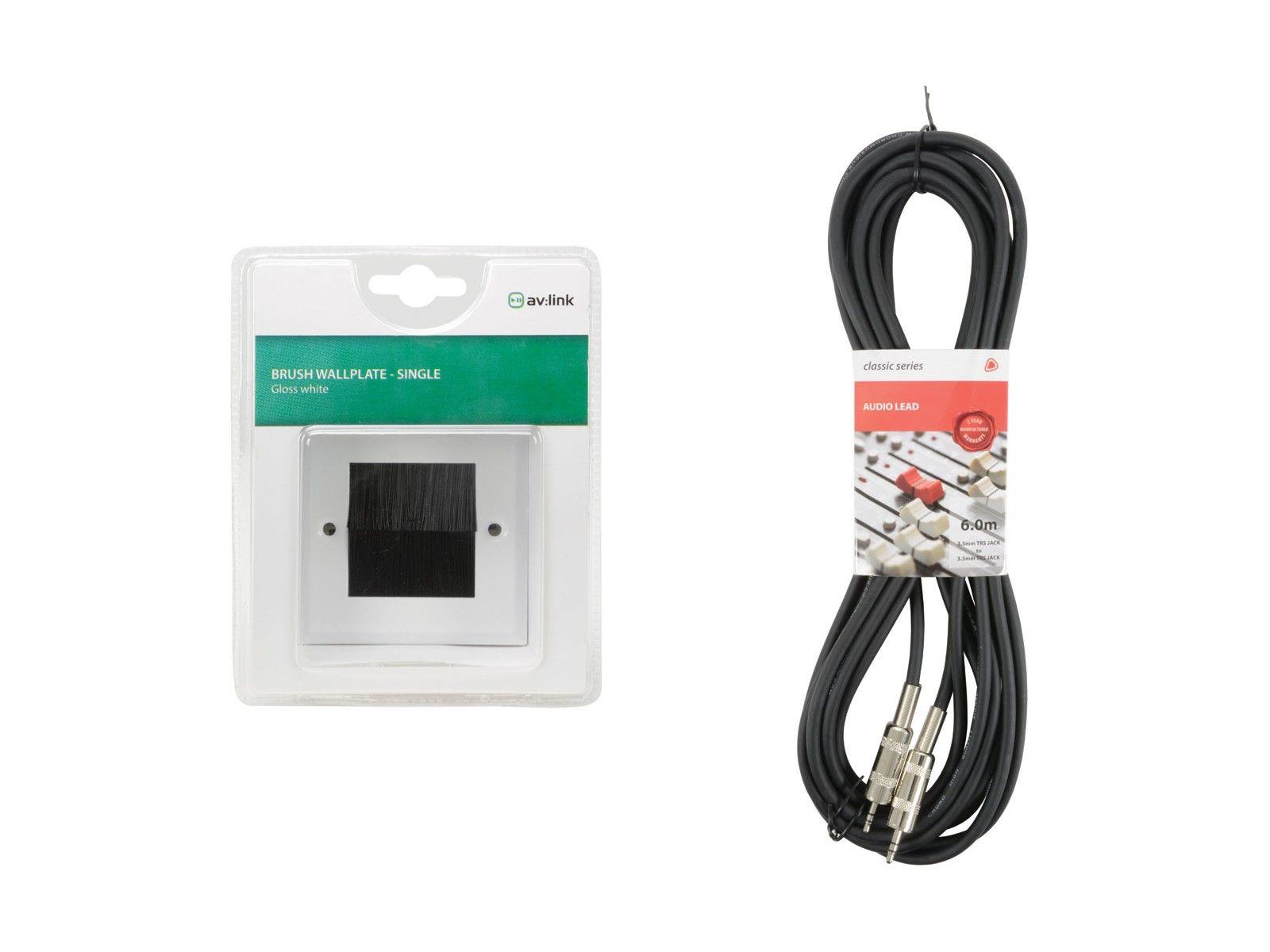 6m Aux-In Cable & Single Brush Wallplate Kit
Close reviews
There are no reviews for this product.
Leave a review
Features

Specifications

Description

Guides
This 6m Aux-In Cable & Single Brush Wallplate Kit is a perfect solution to connect any in-wall audio amplifier to an external source such as television or similar product with 3.5mm input or RCA input.
Single Gang Brush Wallplate
Steel or Gloss White Finish
Audio Cables with RCA or 3.5mm input connections
Perfect To Connect External Sources e.g. TVs
Many of our systems allow for rear input connection for external sources, and this wallplate kit is a simple and cheap way of making the most of your audio system.
Simply connect the 3.5mm or RCA input into the rear of your system (if there is an input available), run the cable behind the wall space, to a breakout point for the single gang brush wallplate.
You can then choose to pull the cable through the brush wallplate as and when needed, and can be hidden away stored safely when not in use if preferred.
Blog