Display Shield Waterproof Outdoor Display Screen Enclosure (Horizontal)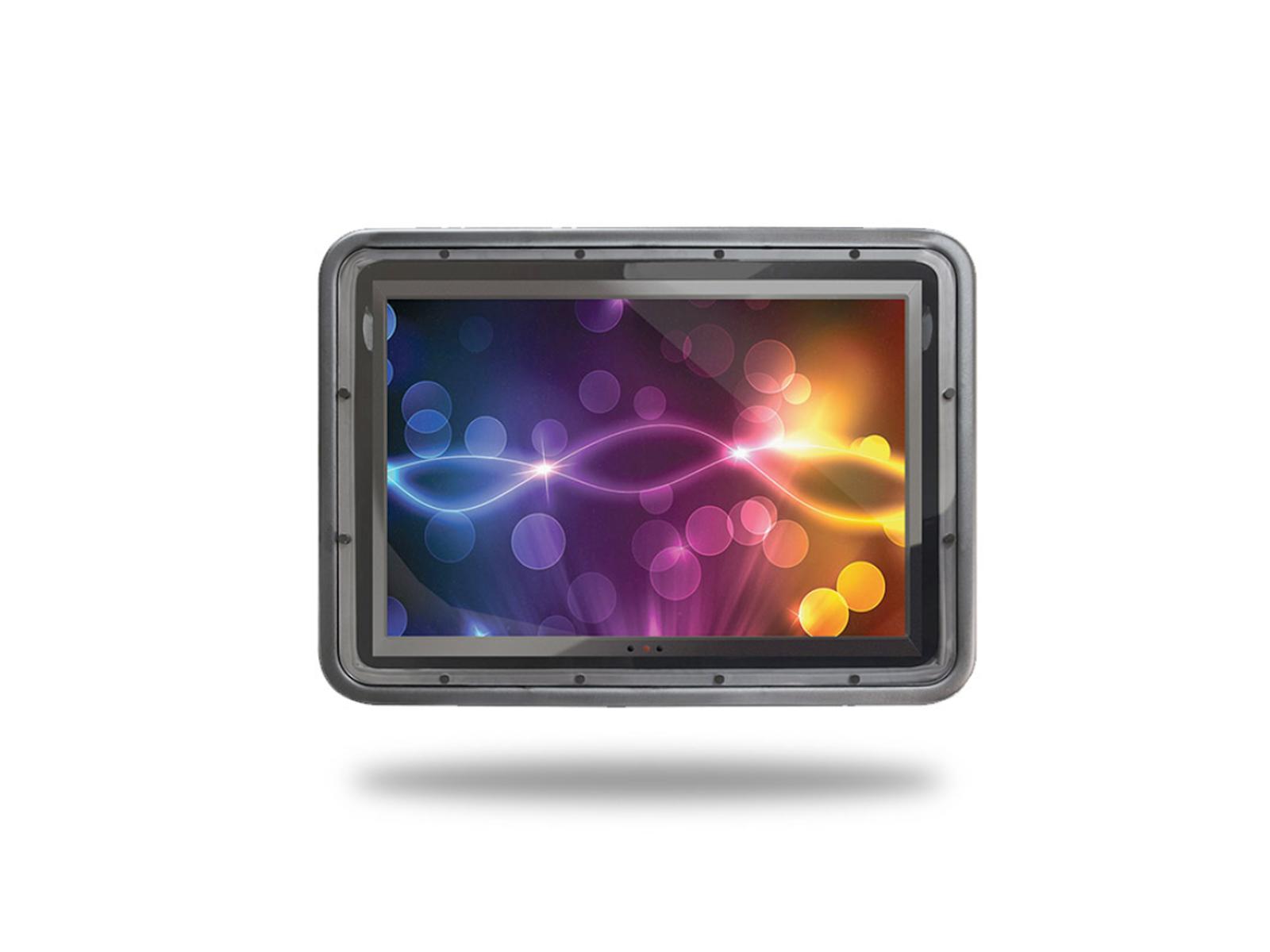 Display Shield Waterproof Outdoor Display Screen Enclosure (Horizontal)
Close reviews
There are no reviews for this product.
Leave a review
Features

Specifications

Details

Videos
The Display Shield is a waterproof, dust, tamper, vandal and impact proof digital screen enclosure that is designed to encapsulate digital display screens for use at indoor or outdoor locations.
Weatherproof
Vandal Resistant
Lockable
Outdoor TV Cabinet
| | |
| --- | --- |
| Delivery | 1-2 Days |
| Finance Available | Yes |
It is the most cost effective weatherproof display enclosure on the market for protecting signage investments in almost any environment.
Utilising the Display Shield is a major money saver since waterproof outdoor digital display screens cost thousands of pounds more than conventional indoor, standard digital display screens.
Rather than spending thousands of pounds on a special digital display screen, The Display Shield will keep any screen dry, clean, protected and secure. It is designed with outdoor plastics that can withstand cold weather, hot temperatures, long term direct sun exposure, wet weather and impact.
The Display Shield is the perfect solution for digital signage in many different environments.
The Display Shields are currently installed in 12000 locations in 18 different countries and are in use by a wide and varied spectrum of business and industry including: restaurants and bars, schools and universities, theme parks, government buildings, supermarkets, offices, community centres, sports stadiums, fast food outlets and many more.
Available in four sizes to accommodate screens from 19 Inches up to 60 Inches size and available in both vertical and horizontal versions.
.220 Gauge ultra clear lexan polycarbonate front
Semi-permanently affixed with security screw system
Protected with .350 gauge HMWPE Back housing
60 PPI Filtered Vents
Anti glare screen - optional
Optional Heater
Protects from the following:
Water- Don't worry about any downpours of rain, pool splashes, lawn sprinklers, wash downs
Moisture - Can handle condensation, morning dew, steam and humidity from pools and saunas and general dampness
Dust - Dirt and grime build up won't affect the Display Shield and is easy to wipe down.
Tampering - Fear not from any attempts of burglary/theft, vandalism, or attempted destruction of product
Pests - Bugs and creepy crawlies will find a hard task of getting into the sealed unit
High impact - (Powerful storms, footballs, tennis balls, cricket balls - any type of heavy sports ball impact can be withstood, and even flying objects such as increasingly popular drones
Extreme temperatures - Holds up in both hot and cold climates
Sun - Protective film accessories can be included to stand up to the sun's harmful rays
Places you can use The Display Shield:
Outdoors: Outdoor entertainment areas, decks, around your pool etc.
Outdoor Venues: Bars, Restaurants, Stadiums & Hotel Pools.
Facilities: Hospitals, Prisons, Correctional Institutions, Airports, Hotels, Retail Shopping Centres.
Business Events: Trade Shows, Events, Corporate Hospitality & Fairs.
Displays: Outdoor Displays.
Marine: Boats, Docks & Marinas.
Indoors: Protect from flying Wii remotes, clumsy or curious children, play rooms, game rooms.
Business: Protect or secure a TV or Flat Panel display from tampering & theft.