KB Sound Select Star 2.5" Ceiling Speaker Expansion Pack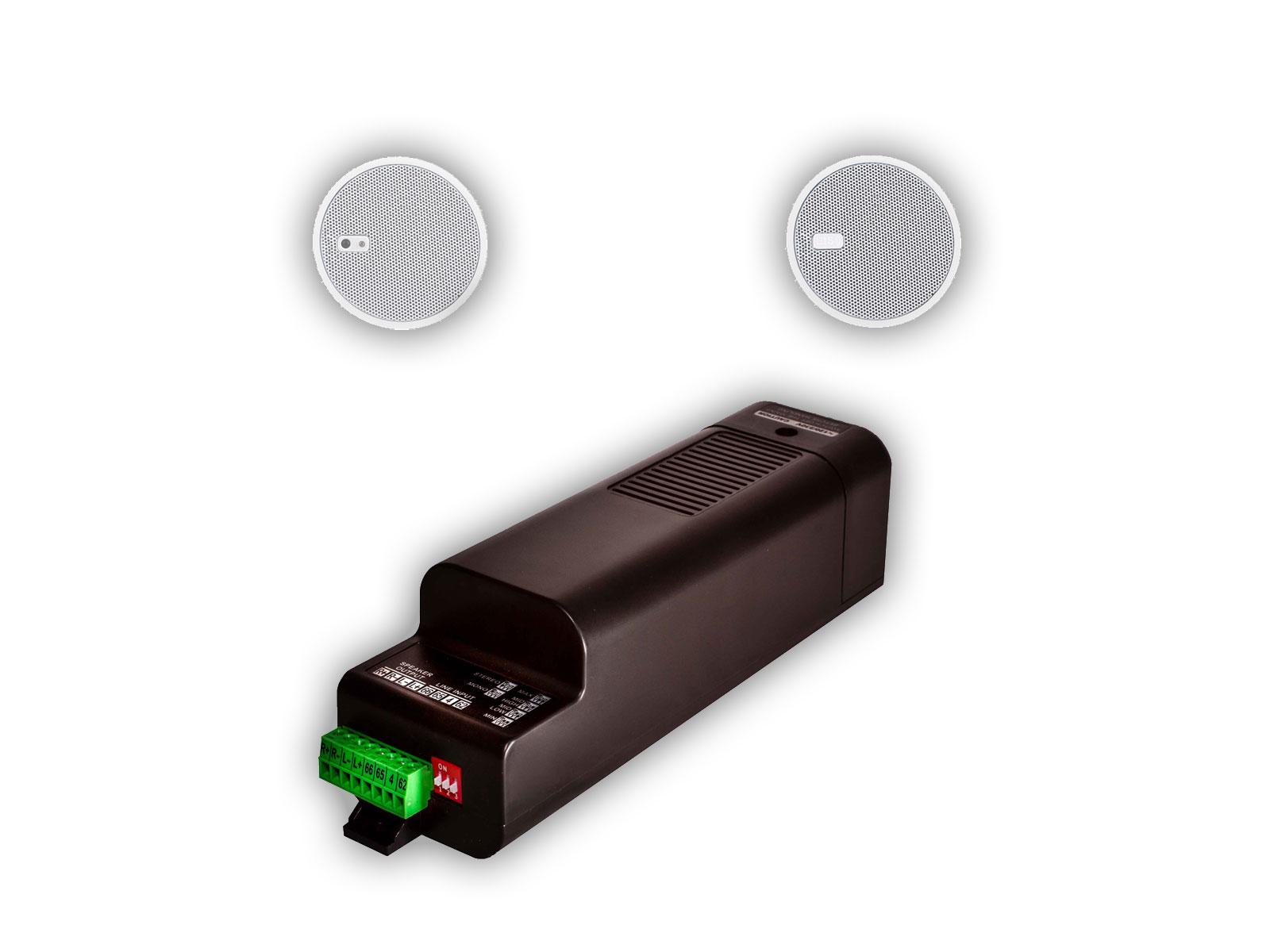 KB Sound Select Star 2.5" Ceiling Speaker Expansion Pack
Close reviews
There are no reviews for this product.
Leave a review
Features

Specifications

Description

Guides
Expand your current KB Sound Select Star Bluetooth & Radio Ceiling Speaker System with this KB Sound Select Star 2.5" Ceiling Speaker Expansion Pack.
One Pair of 2.5" Ceiling Speakers 
Sub-Zone Amplifier 
To be used only with existing KB Sound Select BT 
Expand from a single Master zone to dual zone
| | |
| --- | --- |
| Colour | White |
| Delivery | 7+ Days |
| Speaker Size | 2'' - 3.5'' |
| Warranty | 2 Year Warranty |
| Amplifier Location | Ceiling |
Go further with audio in your home with this 2.5" Ceiling Speaker Expansion Pack that connects easily to the standard KB Sound Select Star.
This pack allows you to have either an extra one or two pairs of 2.5" speakers for other rooms you wish to.
Within the KB Sound Select Star App, you have full access to zoning with the Master & Slave options, meaning with just a tap you can choose between the three configurations of Master only / Slave only / Master & Slave together.
This is perfect if you want to expand without requiring a switch on your wall or if its simply not possible to integrate one.
You can already purchase up to two pairs of Slave speakers (which also includes a sub-zone amplifier) with the original package, but this particular option is suitable to add another one or two pairs to your existing unit.
Another benefit of this package is that you can mix and match with your existing kit so if you already have, for example, the 2.5" or 5" ceiling speakers, you can add a smaller or larger 2.5" Ceiling Speaker Expansion Pack if you have a need to cater for an en-suite or to a larger room meaning over two zones you get full flexibility over control and size.
You could essentially play over two rooms, but it would mean some rooms would all be playing at the same time.
Please note it is only possible to wire in a parallel circuit up to four slave sub-zone amplifiers (giving you a maximum of eight pairs of slave speakers)
However, we would recommend that if you are going beyond four pairs of speakers on the slave zone to cater for more than two rooms, to consider installing instead the KB Sound SoundAROUND, giving complete control over WiFi in the property and easier future expansion if you wish.

User Manual

Installation Guide

App Setup Guide