KB Sound SOUNDAROUND SA 50W WiFi Multiroom Speaker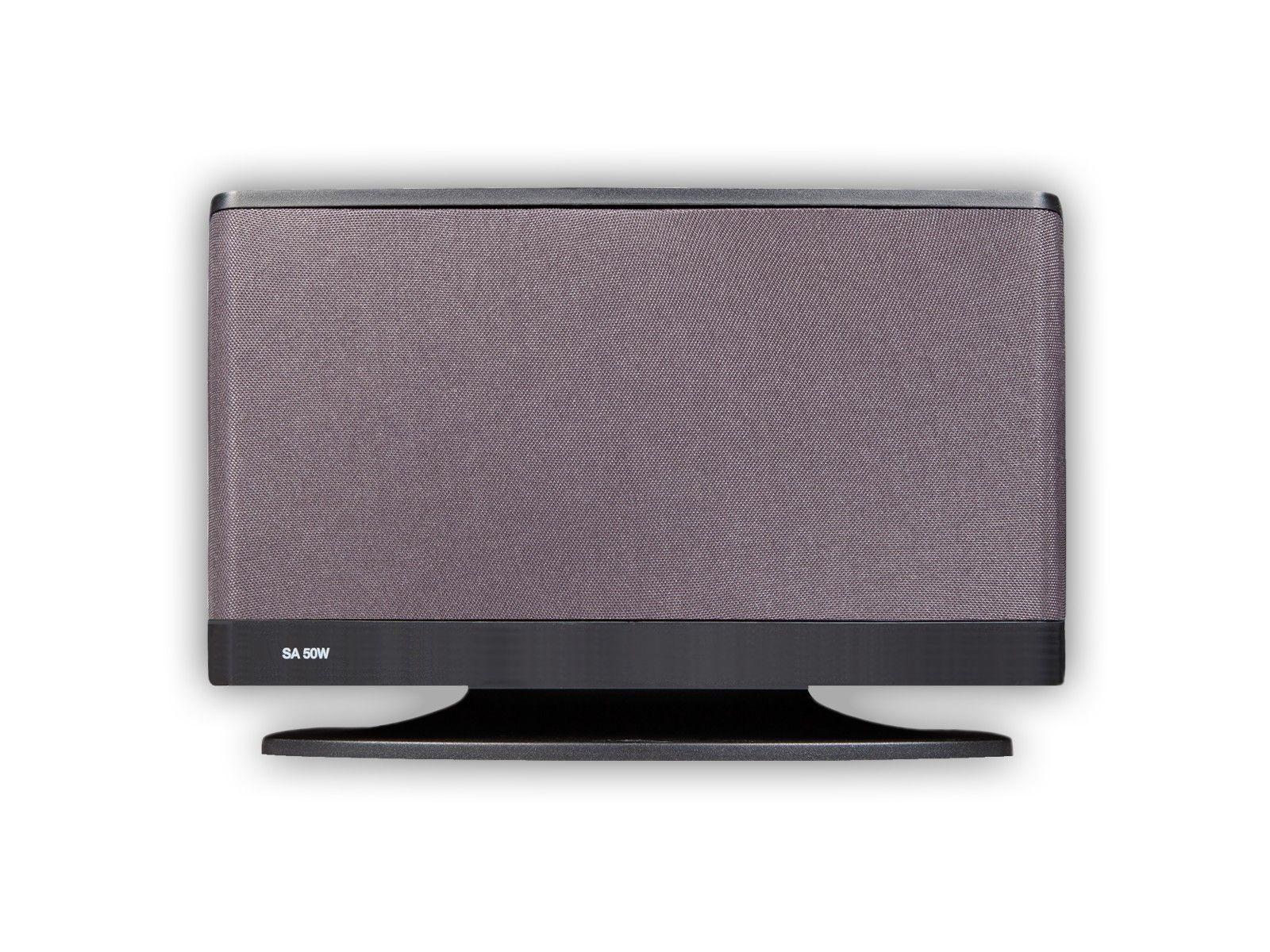 KB Sound SOUNDAROUND SA 50W WiFi Multiroom Speaker
Close reviews
There are no reviews for this product.
Leave a review
Features

Specifications

Description

Guides
For incredible standalone audio listening - try the KB Sound SOUNDAROUND SA 50W WiFi Multiroom Speaker - fills medium to large rooms and offices with fantastic sound!
Standalone or Multiroom WiFi Loudspeaker
50 Watts Output
Works With Qualcomm AllPlay Jukebox
Combine With Other KB Sound SOUNDAROUND Products
| | |
| --- | --- |
| Delivery | 7+ Days |
| Speakers | Free Standing |
| Warranty | 2 Year Warranty |
| Room Size | 5m x 5m / Large |
Enjoy your music in the most diverse and fun way with the SOUNDAROUND SA 50W WiFi Multiroom loudspeaker for superb quality sound in whatever space you want it.
Share it with others in your home or office or create different ambiances from any of your mobile devices for single rooms or collectively in a property.
This works in a similar way to how other well known multiroom systems which are available work, with simple connection and function, but this KB Sound SOUNDAROUND offering is a significantly cheaper alternative.
Getting set up is simple download the Qualcomm AllPlay Jukebox in your mobile device available for both iOS and Android.
Plug in the power cord from the loudspeaker to the mains and look for the SOUNDAROUND signal in the WiFi settings of your device.
After you select this, the login page will be automatically displayed to allow you to assign a name to your speaker which will allow for you to better identify it when connecting in the future and knowing which speaker is playing what particular audio in a multiroom set-up.
Remember, to ensure this works correctly, ensure that the loudspeaker and the device are connected to the same WiFi network if by any chance the device does not connect to the WiFi signal you can also connect by pressing the WPS on your router, and the reset button on the back of the loudspeaker.
Go even further by integrating the SOUNDAROUND In Wall Multiroom WiFi and Bluetooth amplifier for rooms in the home where you want to save space and use separate speakers this is also a perfect solution for using ceiling speakers in large rooms to really fill a space with audio and make the most of any multiroom set-up.
Once you are fully connected, simply open the app and choose your loudspeaker (if in a multiroom set-up they should be identifiable by name) and immediately enjoy the world of music.
Whether you play from your music library, music services, compatible apps such as Spotify Premium, favourite Internet radio stations found in the AllPlay Internet Radio app amongst others and if you wish, you can connect other devices using the audio input to expand your system.
Using more speakers is easy to do, just follow the same procedure set out above where you can then add them to your device and manage them all from the same app within the app you can then share your music in several rooms, creating different ambiances around the home, or combine different areas to play the same audio and adjust the volume on all speakers at the same time or independently if you wish.
The SOUNDAROUND standalone loudspeakers are available in two versions, this 50 Watt edition, and also a smaller 30 Watt version for smaller rooms around the home.
Live an unforgettable audio experience enjoy an amazing way to listen to music and share it wherever and with whoever you wish.