Lithe Audio 5m Speaker Cable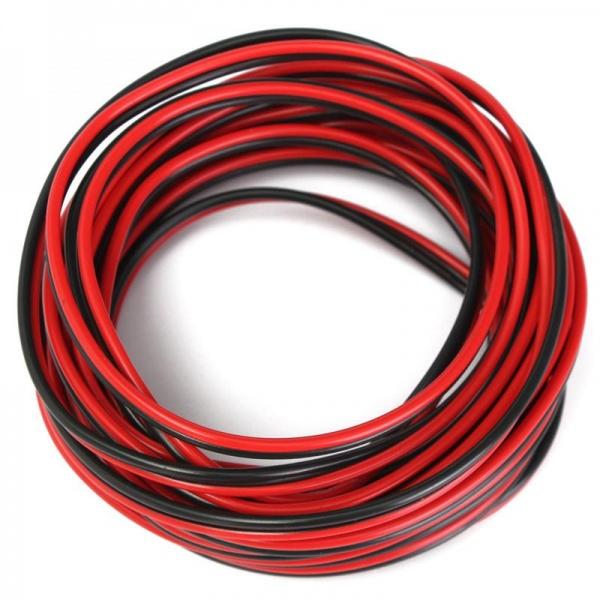 Lithe Audio 5m Speaker Cable
Close reviews
There are no reviews for this product.
Leave a review
Features

Specifications

Description
If you're in need of a short run of standard speaker cable for connecting Lithe Audio products, then why not select 5m of high quality oxygen-free copper speaker cable.
Suitable to use to connect speakers for all Lithe Audio products 
Enhanced conductivity for audio transmission 
2 x 42 strand (0.15mm in dia.) 
Black & red protective casing 
5m length 
| | |
| --- | --- |
| Colour | Black |
| Delivery | Next Day |
On every system we have here at BuyCleverStuff, there is either pre-included lengths of cable or our standard optional extra of 15 metres you can add with the product.
However, you may require more or less cable than what is offered.
Here we have a number of selection of lengths of cable, the specification of which is designed to work and handle the amplifier power output of every Lithe Audio product sufficiently and safely.
We only supply oxygen-free copper speaker cable - as this gives enhanced conductivity which are significantly advantageous when it comes to audio signal transmission.
With the Lithe Audio Bluetooth and WiFi Ceiling Speakers, you only need to connect the master and slave speakers with this speaker cable.
Warning - you can only connect one slave to one master.
If you are wanting to expand further using the Lithe Link system, then you will need to purchase connecting 3.5mm jack-to-jack cables. These are all bundled together in a simple package here in both 4-speaker or 6-speaker set-up.