Q Acoustics Qi65CF Fire & Acoustic Hood for Qi65 Speakers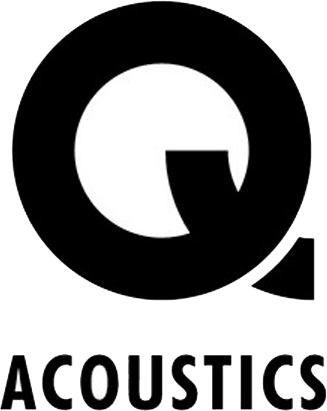 Q Acoustics Qi65CF Fire & Acoustic Hood for Qi65 Speakers
Close reviews
There are no reviews for this product.
Leave a review
Features

Specifications

Description

Guides
For fantastic audio retention and completing ceiling speaker installations, look no further than the Q Acoustics Qi65CF Fire & Acoustic Hood for Qi65 Speakers.
Perfect For Use With Q Acoustics Qi65 Speakers 
Conforms with Part B and Part E UK building regulations 
Retains Audio Output In Ceiling 
Up to 1 Hour Fire Protection
Sold as SINGLE HOOD
Buying Multiples? Bulk discounts when purchasing 2 or more! 
| | |
| --- | --- |
| Colour | Grey |
| Delivery | Next Day |
The Q Acoustics Qi65CF Fire & Acoustic Hood is designed for use with Q Acoustics' Qi65 round ceiling speakers with a hole cut-out size of up to 210mm, meaning you can now safely, quickly and confidently install your ceiling speakers without the need to worry about protection after fitting.
Designed in mind for use with Q Acoustics Qi65 range of speakers, although it can be used with speakers of similar size (please refer to your speaker dimensions & cutouts), this fire and acoustic hood can be used in-ceiling, or in-wall, and is to be a legal requirement for new buildings in the UK. Regardless, for both protection to the property and for acoustic properties to reduce unwanted noise spread to adjacent rooms.
These hoods help maintain a level of fire integrity to a ceiling or wall which has had the addition of a speaker cut out into it, and can give between 30 to 60 minutes of fire rating to be maintained in the event of a fire.
Features
Woven Glass Fabric: Thickness - 0.40mm, Weight/m² - 430 g/m²
Warp count: 1360 dtex
Finish: Starch weave lock
Properties of sponge lining
Physical form/appearance: Solid, voluminous material, more or less elastic.
Specific gravity: 10-600 kg/m²
Solubility in water: Insoluble
Odour: None or mild odour
Flash ignition point: Between 315°C to 370°C
Decomposition temperature: Above 180°C
Thermal energy: 28 000 KJ/kg
Stability and reactivity: Product stable at temperatures between -40°C and +12°C
Auto-ignition point: Between 370°C to 427°C (ASTM D 1929)
Test Details
Complies with Part B and Part E UK building regulations
External Dimensions
Qi 65CF - Diameter - 290mm, Depth - 100mm
Please be aware of the number of hoods ordered as mistakes cannot be rectified after dispatch. These are sold as singles or in a pair. If you want two hoods, select as a pair, if ordering more, it is cost effective to add to basket in quantities of pairs and then an additional single if ordering an odd number of hoods.
Fire Safety: Do I Need To Buy Speaker Hoods?