Roadstar HIF-1898D+BT Retro Black Turntable with CD Player, DAB Radio & Bluetooth HiFi System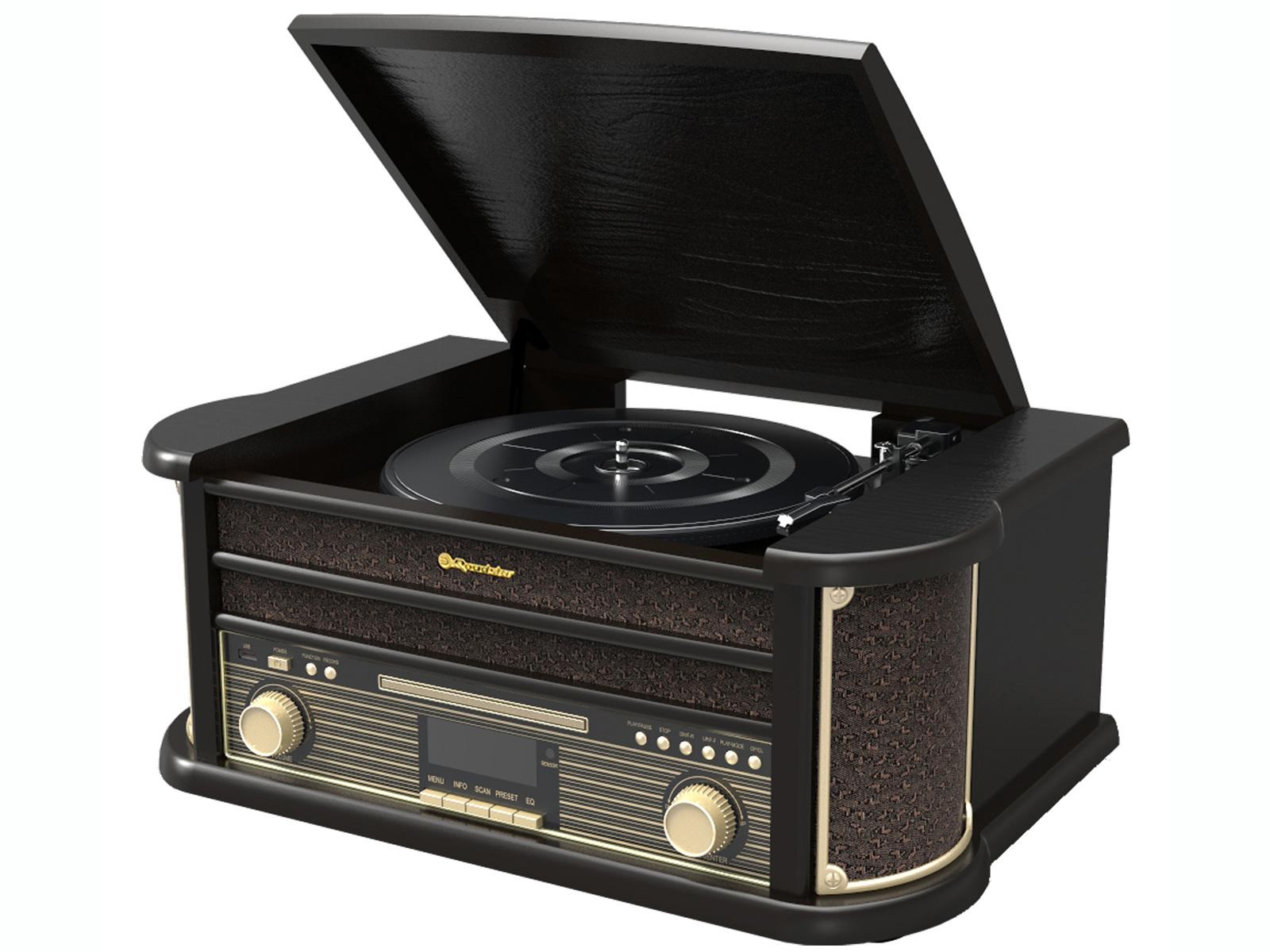 Roadstar HIF-1898D+BT Retro Black Turntable with CD Player, DAB Radio & Bluetooth HiFi System
Close reviews
There are no reviews for this product.
Leave a review
Features

Specifications

Description

Guides
Sleek and stylish in a matt black finish, the Roadstar HIF-1898D+BT is a perfect centrepiece HiFi system with all the latest audio features with a classic design.
33 / 45 / 78 Speed Record Play Turntable
Bluetooth Connectivity
CD-MP3 Player
FM & DAB / DAB+ Radio
USB & Aux In Available
Remote Control
| | |
| --- | --- |
| Colour | Black |
| Delivery | Next Day |
| Speakers | Built In |
| Wired Audio Input | Aux In |
| Warranty | 2 Year Warranty |
| Radio | FM / DAB |
| Dimensions | 51 x 34.5 x 25 cm |
| USB | Yes |
| Bluetooth | Yes |
| Remote | Yes |
| CD Player | Yes |
| Record Turntable | Yes |
If you are looking for refined and striking home audio system that stands out both visually and in terms of performance, then the Roadstar HIF-1898D+BT could be the ideal product for you.
This bold wooden black all-in-one HiFi system echoes the iconic "Roaring Twenties" and "Jazz Age" in terms of its style and with the three-speed (33/45/78) built in turntable, you can play classic vinyl records to heighten the mood.
Whilst it resonates to a by-gone era, the HIF-1898D+BT is a very much modern unit with the latest functions also featured.
Connect any Bluetooth device - mobile or tablet - and play any saved music, or through music streaming services. Simply find the HIF-1898D+BT, connect and pair, and play!
As well as revisiting your vinyl collection, this unit is ideal for digging out any CD collections with the built in CD player. It supports CD, CD-R, CD-RW and also CD-MP3 playback.
Want to unwind and listen to your favourite radio stations? You can tune in to local and national programmes with both FM and also DAB radio, and it even supports the latest DAB+ services as well.
Not just that but you can also encode audio digitally using USB - which also doubles up to playback for any USB memory sticks you may already have!
With a superb and reliable pair of 5W speakers built in to the wooden chassis to produce rich high-quality audio output, you won't be disappointed with the magnificent Roadstar HIF-1898D+BT Retro Black Turntable with Bluetooth HiFi System.