soundmaster ICD2018 Multiroom Bluetooth FM / DAB+ / Internet Radio & CD Player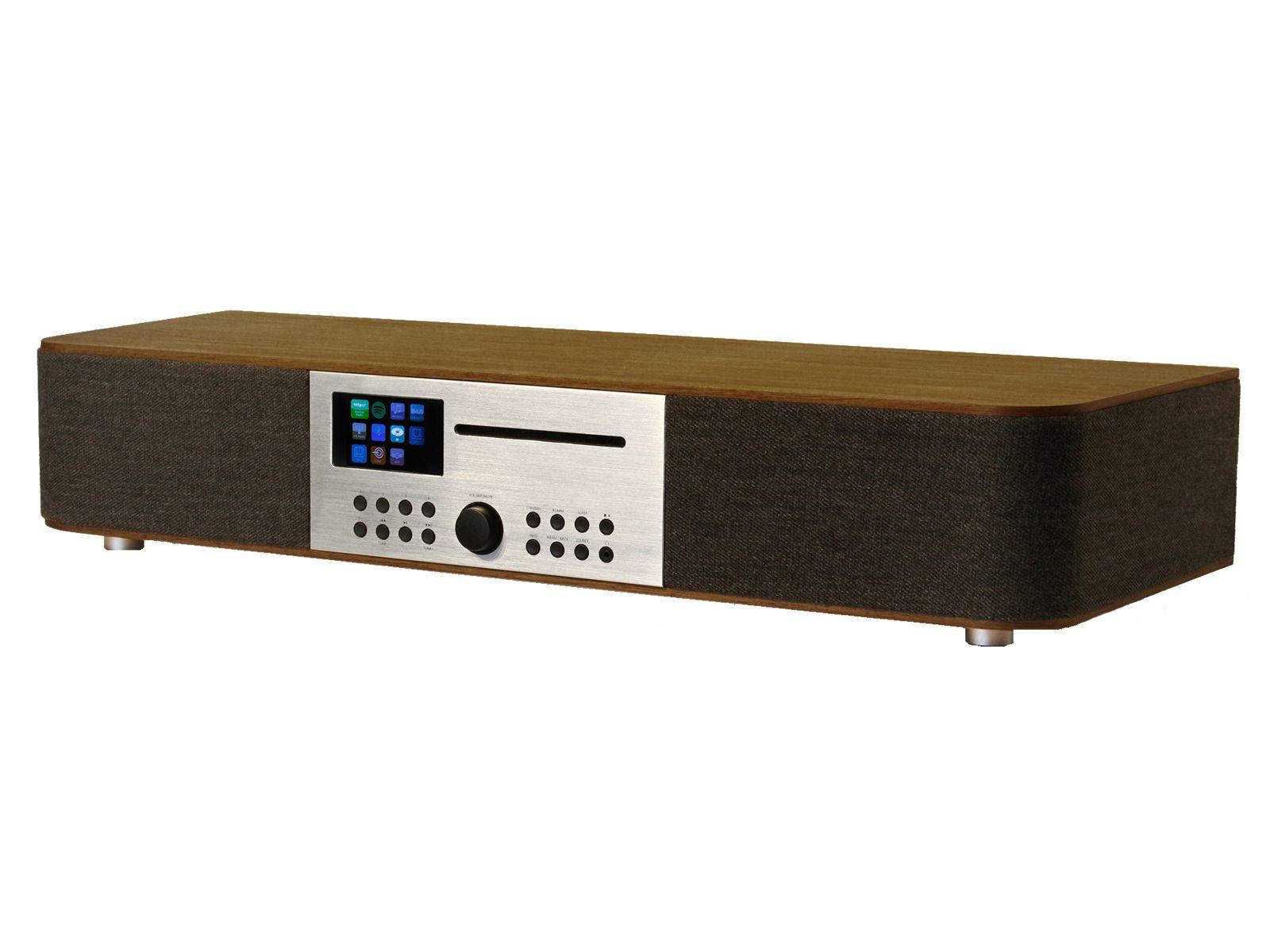 soundmaster ICD2018 Multiroom Bluetooth FM / DAB+ / Internet Radio & CD Player
Close reviews
There are no reviews for this product.
Leave a review
Features

Specifications

Description

Guides
For a complete and dedicated home audio system look no further than the ultra-impressive soundmaster ICD2018 Multiroom Bluetooth FM / DAB+ / Internet Radio & CD Player for design, sound and capability.
Outstanding 80W RMS Speaker Output 
Multiroom to connect with other connecting soundmaster products 
Bluetooth to stream music from smartphone and tablets 
FM, DAB+ & Internet Radio for all stations globally 
Built-In CD Player 
Remote Control 
| | |
| --- | --- |
| Colour | Brown |
| Delivery | Next Day |
| Speakers | Built In |
| Warranty | 2 Year Warranty |
| Radio | FM / DAB+ / Internet |
| Dimensions | 22 x 30 x 14 cm |
| Bluetooth | Yes |
| CD Player | Yes |
| Alarm Clock | Yes |
As far as ability from a product goes, this function-packed device is able to tick almost every box you could want - and packaged in a refined design that oozes elegance and craftsmanship.
A powerful 80W audio output will fill any room of the house with ease, but this will give you sufficient enough volume at lower levels as well.
With the ability to connect and cast to other similar units using the UNDOK app system, you can use other soundmaster products and connect over WiFi for audio play in other rooms however you like.
For those without WiFi downloadable elements, Bluetooth devices can also be paired with ease to stream any music or audiobooks that you may have stored on mobiles or tablet devices.
Listen to radio locally, nationally and even globally with three separate radio options - standard FM, digital DAB+ and Internet Radio; meaning you will never miss out on the stations and programmes you wish to listen to.
You can also play your collections of CDs with built in CD player, as well as any audio stored digitally via USB memory stick in the USB port too - not forgetting as well the much-loved 3.5mm aux-in for wired connections too!
You even have Line-Out to connect beyond the ICD2018 and a headphone jack should you wish to use it for personal listening if in close proximity.
The UNDOK app allows you to stream from a number of apps including Spotify, Amazon Prime Music, Deezer, Napster, Tidal and more.
As well as controlling this unit from the UNDOK app on your mobile or tablet device, it does come complete with remote control if you wish.
Alarm clock functions are also present, meaning you can set alarms if you're relaxing in your lounge and in need of a snooze!
As with all soundmaster products, at BuyCleverStuff as the official UK distributor, we supply as standard a fitted 3-Pin UK plug so it is working straight out of the box when you receive the unit.