soundmaster ICD3030CA Spotify Premium / Bluetooth / CD Player / Radio System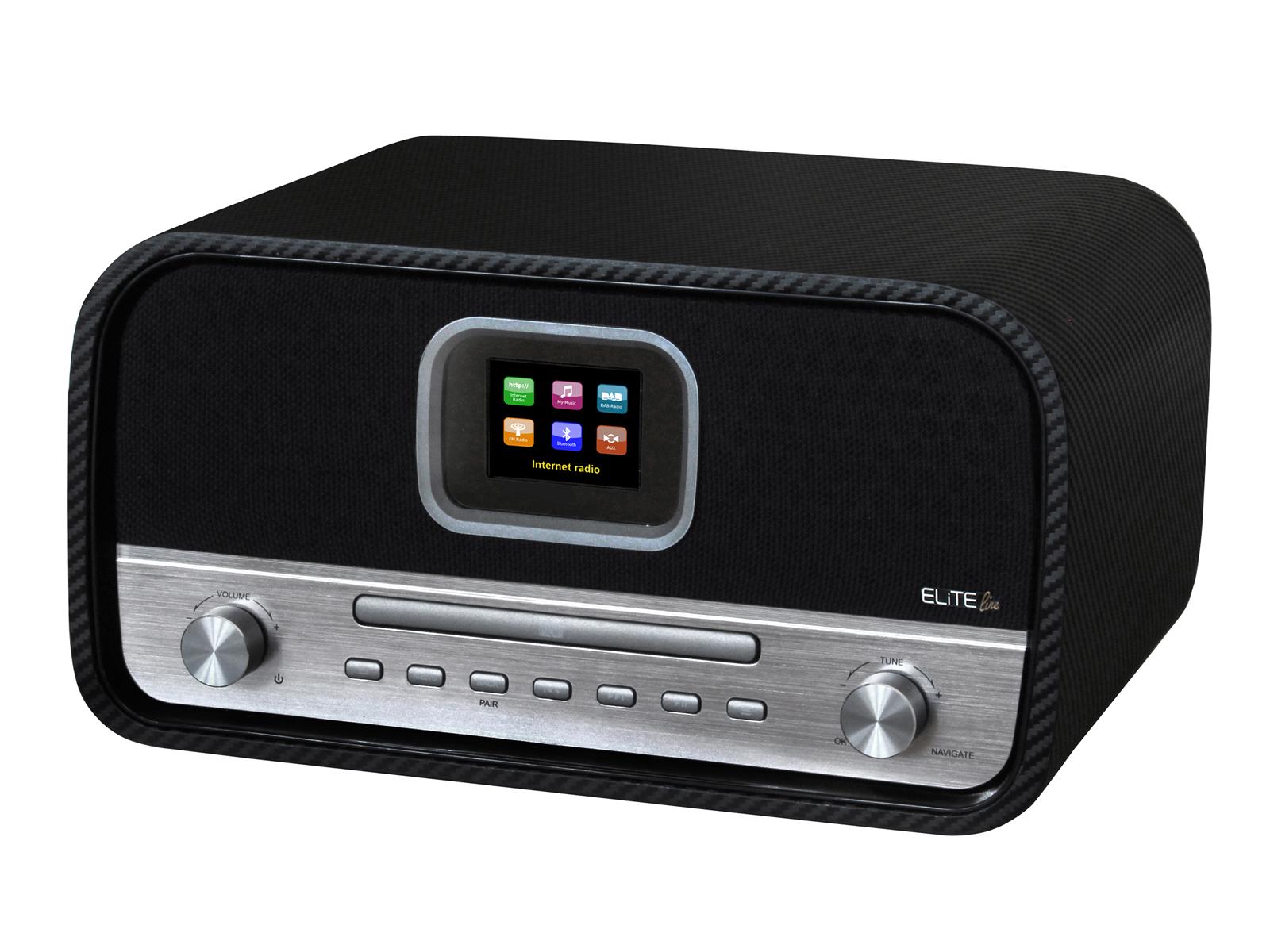 soundmaster ICD3030CA Spotify Premium / Bluetooth / CD Player / Radio System
Close reviews
There are no reviews for this product.
Leave a review
Features

Specifications

Description

Guides
For a complete home audio centre with integrated streaming service - look no further than the incredible soundmaster ICD3030CA Spotify Premium / Bluetooth / CD Player / Radio System.
Spotify Premium (requires subscription) 
FM / DAB+ / Internet Radio 
Bluetooth & CD Player 
Remote Control
2 x 15W RMS Built In Speakers 
| | |
| --- | --- |
| Colour | Black |
| Delivery | Next Day |
| Speakers | Built In |
| Wired Audio Input | Aux In |
| Warranty | 2 Year Warranty |
| Radio | FM / DAB / Internet |
| Dimensions | 32.5 x 23.5 x 17 cm |
| USB | Yes |
| Bluetooth | Yes |
| Streaming | Spotify Premium |
| Remote | Yes |
| CD Player | Yes |
In whatever way you wish to listen to your music, the ICD3030CA is an ideal, almost all-in-one, audio system - ideal for nearly any room, or office space.
Amazing design and sound production from soundmaster® has been brought together in this stylish unit that can sit neatly on table and countertops.
A superb integration of two-15W speakers in a compact device brings a high quality output to enjoy almost any music you have or want.
Listen to almost ANYTHING
For those who simply like to listen to radio stations, it combines all three methods of listening - FM, DAB/DAB+ and even Internet radio. So whether it's local, regional, national or global radio - the ICD3030CA has you covered.
Have a collection of CDs that you love playing? The built-in CD drive allows playback of CD, CD-R, CD-RW and CD-MP3 for multi-format play.
If you store your audio on your mobile or tablet device, then you can pair and play via Bluetooth at the touch of a button.
Go even further with the soundmaster® ICD3030CA with its amazing Spotify integration.
Pair and play Spotify from your mobile or tablet device and connect to the ICD3030CA (when connected to your broadband connection), and then even with your mobile or tablet device switched off - you can still control Spotify directly through the ICD3030CA! (Subscription to Spotify Premium required)
Have audio kept on USB drive sticks? You can also plug these into the unit for playback as well (recommended maximum of 250 tracks per USB).
Other useful digital audio listening includes music network-streaming and UPNP media sharing from enabled devices.
Not forgetting though the trusty aux-in - allows you to connect devices that are able to connect in a way mentioned above.
Want to have a more personal listening experience rather than using its in-built speakers? Plug in your headphones with the headphone jack and away you go!
You're able to see crystal clear and in full colour with the 2.4" LCD display so you can control with ease - not only that, but you don't even need to be touching buttons on the unit itself thanks to the handy remote control included.
There's even settings for alarm clocks as well - so it's perfect pretty much anywhere in the home!