soundmaster PL905 Retro CD Writer Record Player Turntable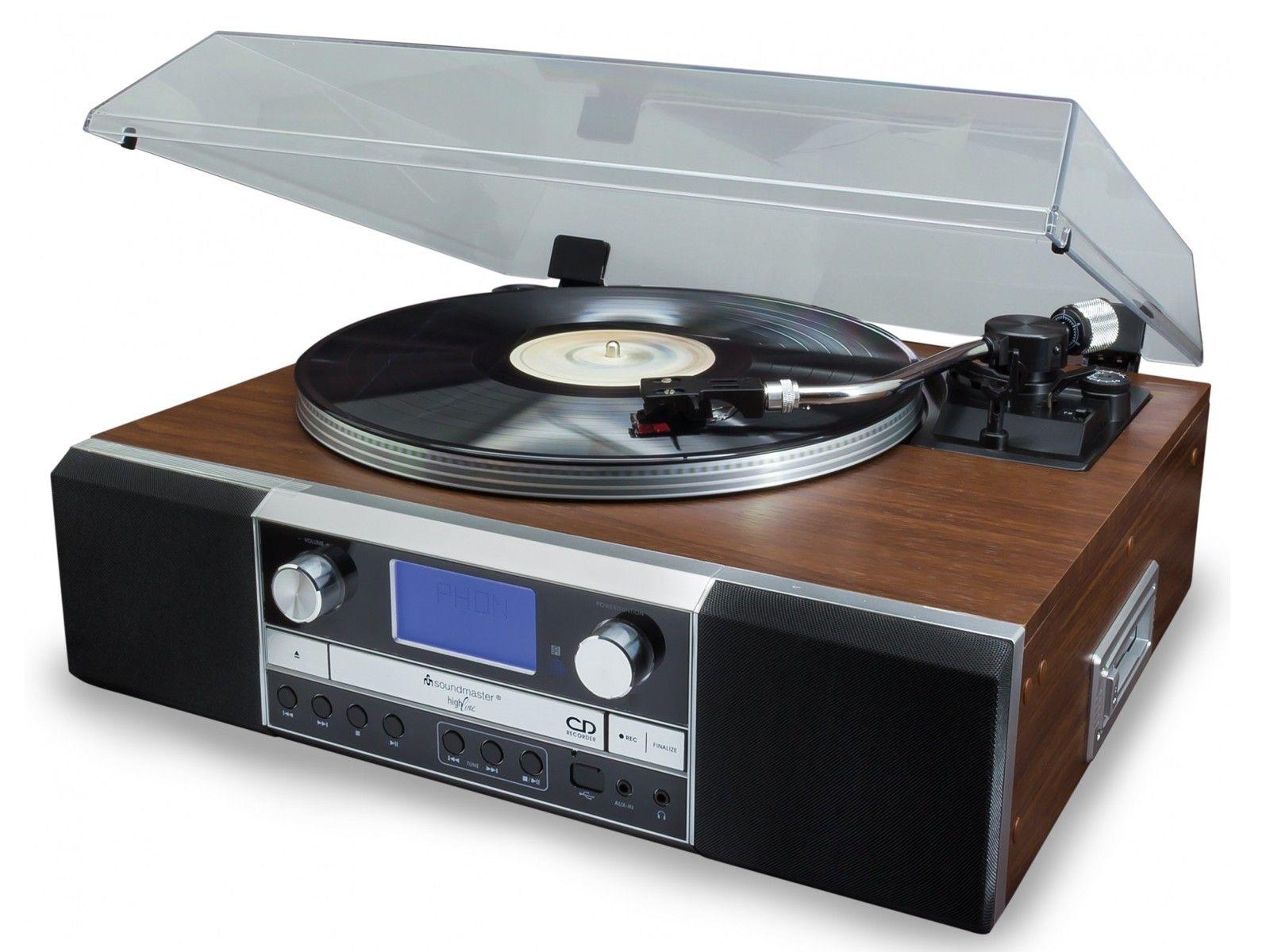 soundmaster PL905 Retro CD Writer Record Player Turntable
Close reviews
There are no reviews for this product.
Leave a review
Features

Specifications

Description

Guides
With the resurgence in popularity of playing vinyl and cassettes, this soundmaster PL905 Retro CD Writer Record Player Turntable is a perfect answer to rediscovering your music collection and bring it back to life through superb high quality speakers.
CD Player and Writer 
Record to CD from Cassette, Vinyl, USB & AUX-IN 
Turntable plays at speeds of 33/45/78 RPM 
Built In Speakers 
Line Out to connect to other speakers 
Perfect for use in Lounge and Dining Room
| | |
| --- | --- |
| Colour | Brown |
| Delivery | Next Day |
| Speakers | Built In |
| Wired Audio Input | Yes |
| Warranty | 2 Year Warranty |
| Radio | FM |
| Dimensions | 43 x 39 x 17 cm |
| USB | MP3 Encoding |
| CD Player | Yes |
| Cassette Player | Yes |
| Record Turntable | Yes |
With the ability to transfer music from vinyl and cassette, learn to love again to some of the music you first listened to.
Built in to this standalone unit are two powerful speakers, rated at a high performing 10W per channel over lengthy audio playback.
The soundmaster PL905 allows you to listen to an array of audio sources beyond vinyl, such as CDs (in CD, CD-R and CD-RW format) - and also allows you to write CDs as an added bonus, so you can save all your favourites on to a newer format without needing to overplay your valuable vinyl collection.
You can also play cassette tapes and FM radio, which again can be recorded onto CD.
The impressive vinyl turntable if used predominantly to play runs at three speeds of 33, 45 and 78 RPM.
Other functions include headphone jack to listen, together with Aux-In and Line Out. It comes complete with remote control so you can listen and relax in comfort and also is integral to split tracks when recording on to CD.
As the UK's official distributor of soundmaster products - we provide and fit a suitable 3-Pin UK plug for use straight out of the box.