soundmaster URD480 FM / DAB+ Clock Radio & CD Player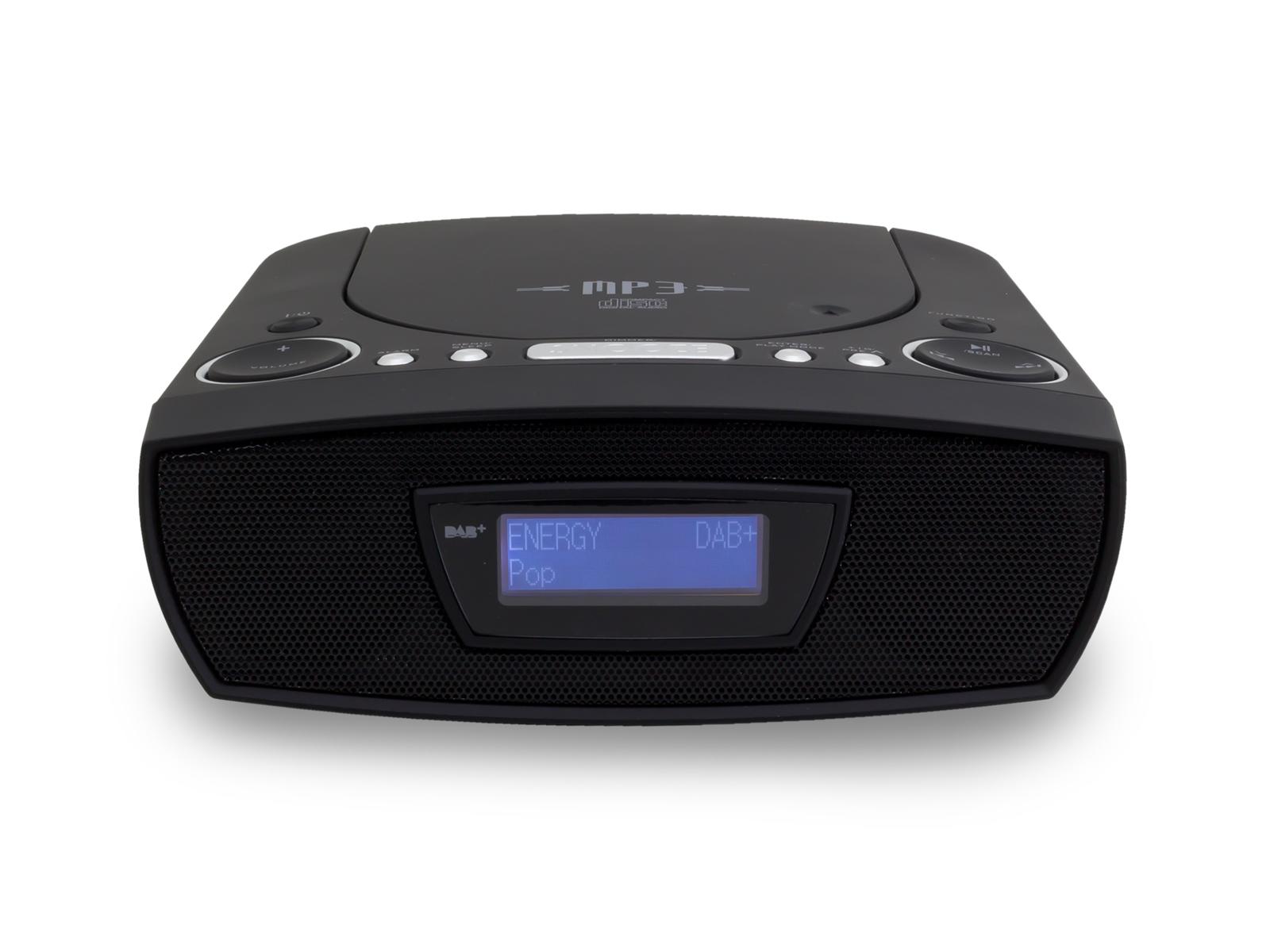 soundmaster URD480 FM / DAB+ Clock Radio & CD Player
Close reviews
There are no reviews for this product.
Leave a review
Features

Specifications

Description

Guides
The soundmaster URD480 FM / DAB+ Clock Radio & CD Player, finished in white or black, is a superb bedside alarm clock featuring a range of audio sources.
FM / DAB+ Radio 
CD Player 
USB Input 
Dual Alarm with Sleep and Snooze 
Wake-up by Radio, CD or Buzzer 
CD Resume Function 
Perfect for bedside units 
| | |
| --- | --- |
| Delivery | Next Day |
| Speakers | Built In |
| Warranty | 2 Year Warranty |
| Radio | FM / DAB+ |
| Dimensions | 22.6 x 15.8 x 7.6 cm |
| CD Player | Yes |
| Alarm Clock | Yes |
FM and DAB / DAB+ Digital radio is available at the touch of a button with the URD480, and with the addition of an easy to use CD player found in the top of the unit.
Wake up with the dual alarm, with sleep and snooze functions - and set what you wish to be woken up with - either radio, CD or buzzer sound.
Built-in speakers designed with the shape and purpose of the unit in mind, mean you can be sure that you'll get the audio you want in the way you want it.
USB inputs for external USB memory sticks to play pre-loaded MP3 files allows you to fully expand your audio offering beyond radio and CD.
Another great feature for audio book lovers, is the CD Resume function, This allows you to pick up where you left off each time your system goes to sleep.
With large brightly lit LCD display for time and station information, you won't be troubled again for not being able to see what is playing in darkened light.
As with all soundmaster products, at BuyCleverStuff as the official UK distributor, we supply as standard a fitted 3-Pin UK plug so it is working straight out of the box when you receive the unit.