TaoTronics TT-BA07 Bluetooth Transmitter & Receiver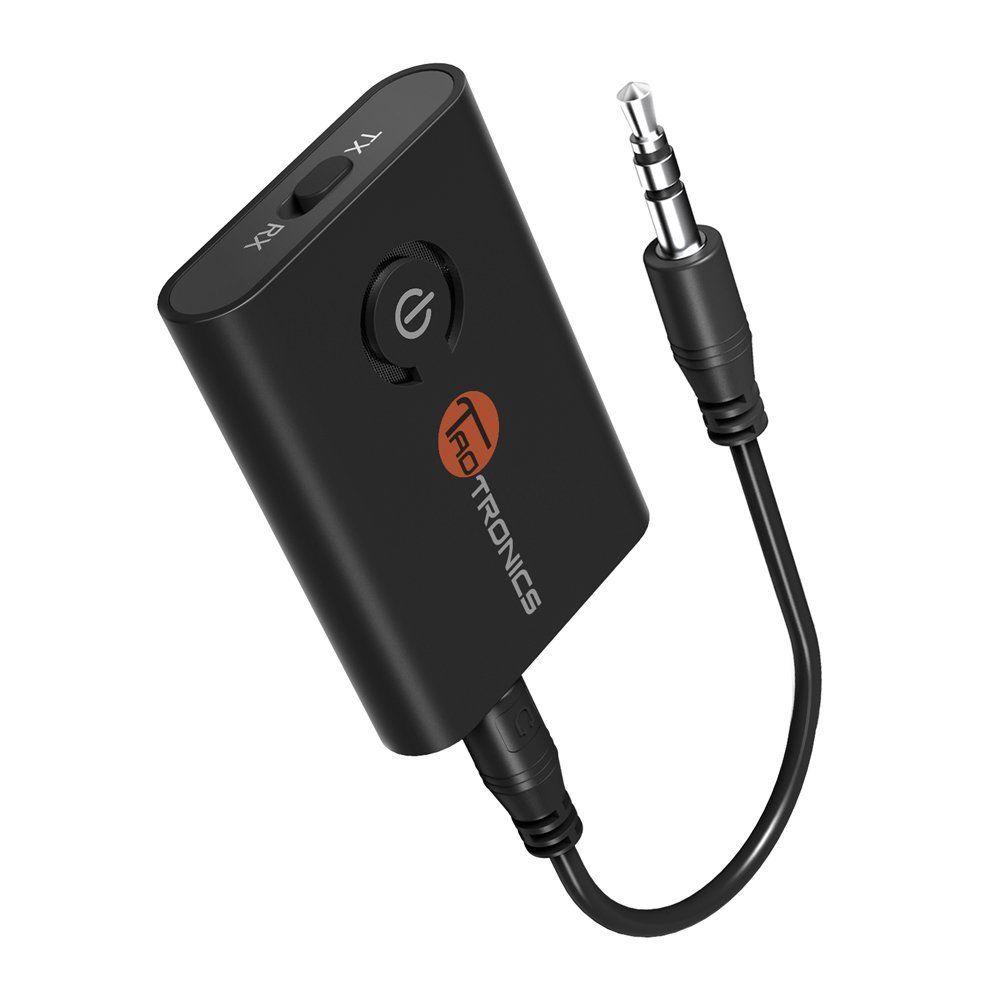 TaoTronics TT-BA07 Bluetooth Transmitter & Receiver
Close reviews
There are no reviews for this product.
Leave a review
Features

Specifications

Description

Guides
This AptX Low Latency Audio Bluetooth Transmitter by TaoTronics is perfect to allow wireless TV audio to be streamed without any delay to any compatible low latency Bluetooth speaker.
Low Latency for HiFi sound & lag-free content
Pair with two Bluetooth receivers simultaneously
Continuously streams even whilst charging - up to 10 hours use
Turn a non-Bluetooth TV, PC, CD player, iPod, MP3 / MP4 into Bluetooth transmitter
With this Bluetooth Transmitter you can also pair two Bluetooth speakers at the same time - ideal if you wish to play music on two pairs of Bluetooth speakers simultaneously, please note AptX Low Latency for TV is not supported in dual pairing mode.
You can also stream Bluetooth audio while charging via USB or the transmitter can also be used for up to 10 hours with its built-in battery.
Transmitter mode (TX) turns your non-Bluetooth TV, PC, CD / MP3 / MP4 player, or iPod into a Bluetooth device while pairing with a Bluetooth stereo. In addition this device has a receiver mode (RX) allowing even more flexibility to receive Bluetooth audio into non-Bluetooth device or vehicle.
Box Contents
Bluetooth Transmitter and Receiver
3.5mm - 3.5mm Audio Cable
3.5mm - RCA Phono Audio Cable
USB Charging Cable
User Manual
Product Dimensions
4.5 x 3.3 x 0.9 cm
Blog