Tenor Illuminated Bathroom Mirror with Bluetooth & FM / DAB Radio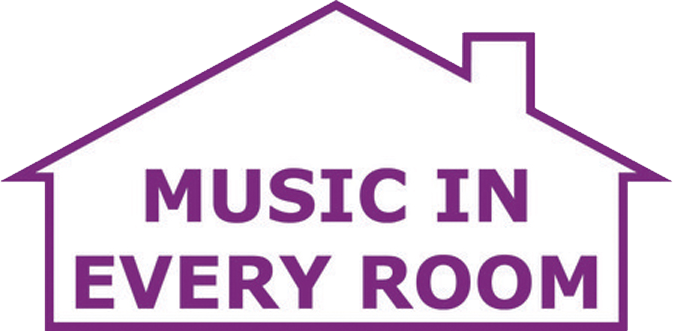 Tenor Illuminated Bathroom Mirror with Bluetooth & FM / DAB Radio
Close reviews
There are no reviews for this product.
Leave a review
Features

Specifications

Description

Guides
The Tenor Illuminated Bathroom Mirror with Bluetooth & FM / DAB Radio has been designed by the audio experts at Music In Every Room who specialise in integrated home audio solutions.
FM & DAB Radio Tuners 
Streaming Bluetooth Built-In 
Demister Heater Pad 
Designed by Audio Specialists 
LCD Status Panel 
High Brightness LED Lighting 
| | |
| --- | --- |
| Delivery | Next Day |
| Speakers | Built In |
| Showroom | Yes |
| Speaker Size | 2'' - 3.5'' |
| Warranty | 2 Year Warranty |
| Radio | FM/DAB |
| Dimensions | 80cm (H) x 60cm (W) x 7cm (D) |
| Bluetooth | Yes |
| Type | FM / DAB / Bluetooth |
| Remote | Yes |
| Amplifier Location | Internal |
In comparison to other Audio Mirrors on the market as the Tenor has been designed from the ground up as an high fidelity Bathroom Music System with a Mirror.
This Illuminated Bathroom Mirror is currently the only Radio Mirror on the market which provides FM and DAB Radio, Bluetooth Streaming connectivity and great sounding audio thanks to its built in high quality Stereo Speakers with powerful 20 watt amplifier and special equaliser.
Another great feature of Tenor Bathroom Mirror is that it can be fully recessed into the wall and connected up to external Ceiling Speakers, which is another unique feature of this Audio Mirror.
Key Features
FM & DAB Radio Tuners
Bluetooth Streaming Built-In
Bluetooth Fast Forward / Backward and Track Skip Function
Integrated digital display with scrolling text
Illuminated touch-sensitive controls
High Fidelity Integrated Stereo Speakers
Designed by Audio Specialists
Heated Demister Pad
Infra-red on/off switch for lighting & demister pad
High Brightness LED Lighting
Audio Features
DAB+ / DAB / FM Radio
Great Sounding FM DAB Radio with all your favourite stations at the touch of a button with 10 x FM and 10 x DAB pre-sets
Bluetooth Receiver
Bluetooth V2.1 + EDR with upto 10m connection distance. Connect any of your Bluetooth devices wirelessly stream and enjoy your own music from your phone, tablet etc.
Auxiliary Audio Input
Integrate your home audio system, or maybe boost the sound quality of your Bathroom TV and link up to the audio mirror.
Audio Amplifier
20w (2 x 10w) built in speakers with full power amplifier and special equalizer (6 settings: classic, rock, jazz, etc), plus option to connect to external speakers
Control Features
Attractive Blue Illuminated Buttons
On / Off Button
Mode Button; DAB, FM, Bluetooth, Aux
Bluetooth Fast Forward / Backward and Track Skip Buttons
Volume Up / Down Buttons
NB When using touch sensitive buttons on any Bluetooth mirror, always use the full pad of your finger for coverage, and not your fingertip. The buttons do not require force in order to operate.
Waterproof Remote Control
Control your Bathroom Music from the bath or shower. The remote is used for all set up functions (time, date, presets etc) allowing the on mirror buttons to be minimised.
Lighting and Demist Feature
Ultra bright diffused LED lighting makes the mirror ideal for shaving, hairstyling and cosmetics. ? The LED lights and demister function are turned on and off by a proximity sensor by just swipe your hand under the mirror.
LCD Display Panel
LCD readout of station, song, program and scrolling text. Digital clock - Clock, Date and Alarms.
Installation Options
Regulations determine the position of the mirror and the requirements to provide a safe mains power connection. WE STRONGLY ADVISE THE MIRROR IS FITTED BY AN APPROVED ELECTRICIAN.
Fitting Zone
The Tenor Bluetooth Radio Bathroom Mirror is IP44 certified meaning it can be installed in Zone 2 of the bathroom. It must not be installed in Zone 0 or Zone 1 and should not be in a position where it can be accidentally sprayed from the shower head.
Wall Hanging
The Audio Mirror will normally be wall hung from four? rear keyhole slots and it plays from its inbuilt speakers,? full size position and hole drilling template is included with the audio mirror, making? installation straightforward.
Fully Recessed
It is possible to fully recess the mirror and this alternative is detailed in the installation instructions supplied with the units.This will cover the inbuilt speakers, the side aerial and the light proximity switch. The speakers are re-wired to separate in ceiling speakers.
The light proximity switch is then wired to a separate wall, or pull cord ceiling switch. The side aerial is replaced with a rear coaxial feed from a separate loft or external DAB/FM aerial. When fully recessed the mirror looks superb and played through quality ceiling speakers sounds excellent.
Semi Recessed
It is possible to semi-recess and play through its inbuilt speakers. This is detailed in the installation instructions. The aerial and light switch will still require rewiring.
Optional Stereo Ceiling Speaker Specification:
Woofer: 165mm (6.5")
Tweeter: 2 X 13mm (0.5")
Dispersion angle: 160 degrees
Frequency response: 70Hz - 20kHz
Impedance: 2 x 8
Power max: 50W + 50W
Power RMS: 25W + 25w
Cutout: 193mm
Mounting depth: 76mm
Speaker Pressure Level @ 1W/1m: 82dB
Dimensions: 86 x 227mm
Weight: 1.4kg
To ensure that your system receives the best possible signal we recommend that you purchase the Omni-Directional DAB Radio Aerial Kit with Cable and Bracket, when bought with any DAB product you get 50% off.